UX
Create user-focused content and designs, and make government information accessible to people with disabilities.
News and Events on UX
334 posts
User Experience
If you want to make worthwhile investments in the way you interact with customers, think user experience.
The team at Office of Natural Resources Revenue wrote about how they use journey mapping to help teams look at their agency's processes in a more comprehensive way. — via DOI Revenue Data
Video
We have a lot of forms in government, and many of them would benefit from better design. In this talk, Caroline Jarrett will explore a curriculum she's working on about how to design forms.
Video
How should designers collect data and how can they use that data to inform their work? Dalia El-Shimy, UX Research Lead at Shopify's Montreal Office, will share how her team uses mixed methods research in support of its design decisions.
Overview of initiatives across Federal government that focus on IT design, development and accessibility.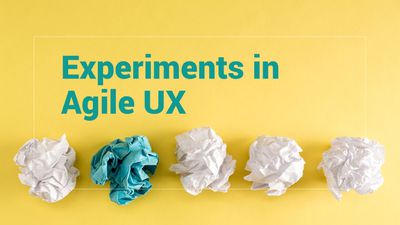 Designers at the Federal Reserve Board share how they adjusted the agile process to work better for their team.
Video
Join us for a 90 minute demonstration and talk with Steve Krug, where he will share how you can get started making usability fixes, no matter what your full time job is.