News and Events on Sprint
9 posts
Federal agencies and technology teams work together to pilot digital tools for artificial intelligence and health innovation.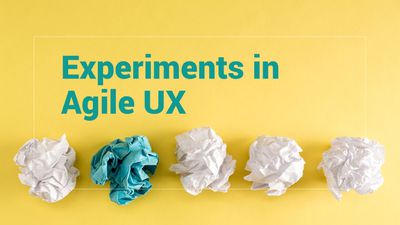 Designers at the Federal Reserve Board share how they adjusted the agile process to work better for their team.
A hybrid approach of waterfall and agile practices is helping the USGS make the transition to agile.
Five benefits of using agile methodologies that can help federal employees improve the quality of their work.
Being a remote team doesn't mean you should forgo any of your research rituals. It means finding different ways to do them.
This past summer, 18F held an agile workshop for the National Technical Information Service (NTIS), part of the U.S. Department of Commerce. An agency with roots going back to World War II, NTIS is facing a future that requires a strategic realignment towards open data and services. This strategic alignment will also require that NTIS
The concepts of agile may not be new, but there is a renewed push across government to embrace this customer-feedback driven methodology, in everything from software development to project management. A government community has even sprung up to help feds learn from one another what it takes to incorporate agile into more efficient and effective
At 18F Consulting, we experiment with ways to empower agencies to build cost-efficient, excellent digital solutions. Recently we partnered with the Department of Labor's Wage and Hour Division (WHD) to run a two day "Design/Dev Agile Sprint." Background: Investigators in Wage and Hour Division The Department of Labor's Wage and Hour Division is responsible for
The Challenge Much like GSA experienced three years ago, the Management Information Systems Office (MISO) organization at the Centers for Disease Control and Prevention (CDC) had a vision, a crazy deadline, and the need to change and change fast. MISO is responsible for developing, maintaining, and managing a variety of enterprise business systems across the CDC.