Join a Community of Practice
News and Events on Agile
41 posts
Video
Join us as we meet with Land Information New Zealand (LINZ) who is utilizing an agile approach to assist in further updating their topographical information and data.
UX
We're looking for speakers to share their experiences as UX practitioners in government.
Video
In this webinar, 10x project teams demonstrate their work to date and provide brief overviews of each project. Topics range from federating data to agile budgeting to machine learning, and our hope is that these talks will inspire others to submit ideas to 10x.
The mandate to be agile is everywhere. But agile isn't an on-off switch. It's a skill and a mindset that is developed over time, through dedicated work, open teams, and lots (and lots) of practice — via 18F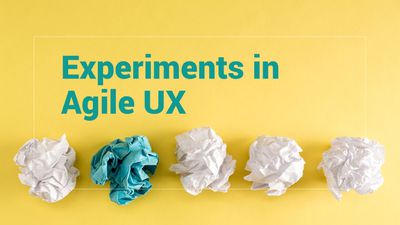 Designers at the Federal Reserve Board share how they adjusted the agile process to work better for their team.
A hybrid approach of waterfall and agile practices is helping the USGS make the transition to agile.
Five benefits of using agile methodologies that can help federal employees improve the quality of their work.
How organizational instruction can help transform the processes and culture of your office.
As custom software development becomes integral to accomplishing any program's mission, many managers in government find themselves faced with handling the unfamiliar: overseeing the design and implementation of a digital product that is functional, user-friendly, and necessary for realizing your program's mission.
If you're considering "going agile," one of the critical components of such a transformation will be adopting team structures. In your current, pre-teaming state, your developers are probably working by themselves, and may be engaging directly with stakeholders. Agile will place your developers into teams. Teaming is important, as it will enable your development staff